Reach Car Buyers
on Facebook Messenger
Every day millions of people use Facebook to shop for vehicles. Gubagoo makes it easy for you to communicate and keep the conversation going with customers via Messenger.
Facebook Messenger
Connect with customers on Messenger 24/7, 365. Customers are instantly connected with a Gubagoo Chat Specialist and then the leads are sent to you! All leads are tracked directly in GLive, giving you total transparency.
Deposits
Checkout online, fast.
In the search for the perfect vehicle, everyone remembers the one that got away. Virtual retailing makes it easy for your customers to reserve their dream car by making a payment securely using Apple pay, Google pay, credit or debit card and PayPal.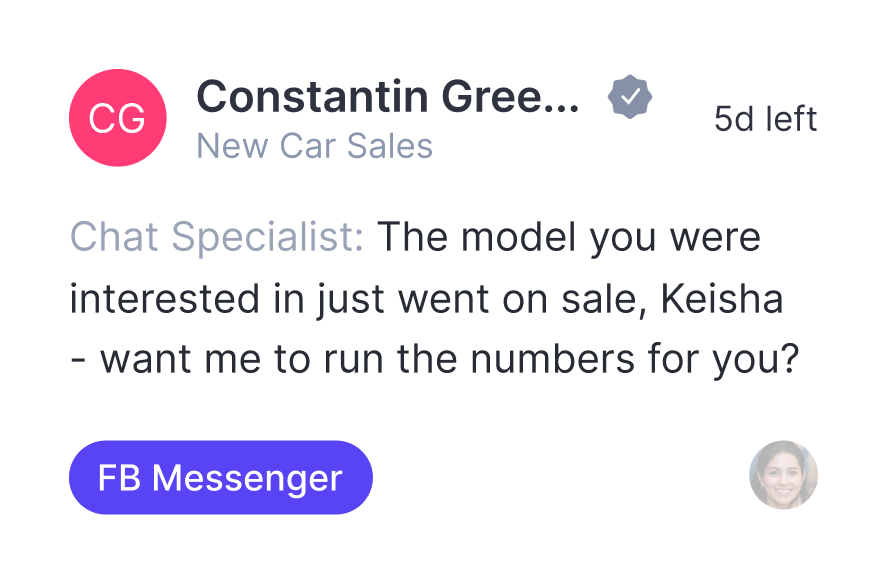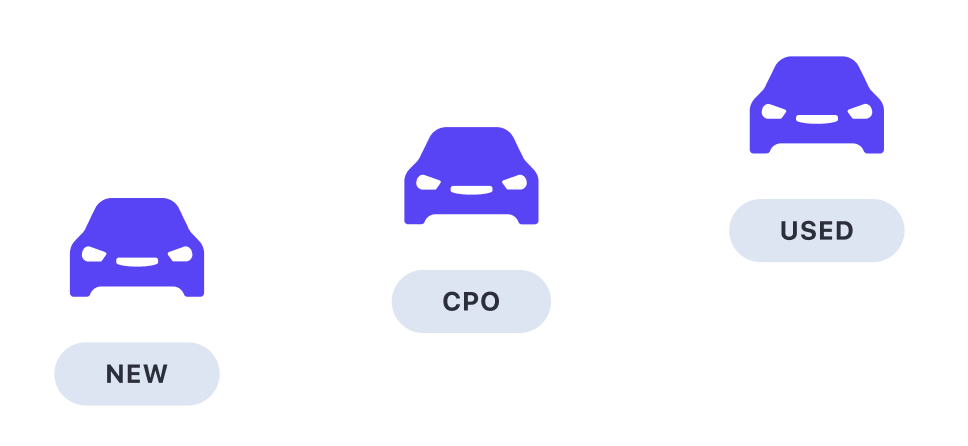 Inventory
Upload
We can upload your inventory to your dealership's vehicle catalog on Facebook. You or your preferred ad agency can use this inventory to run Automotive Inventory Ads with Facebook — ask us about our special pricing with Naked Lime Marketing!
Cookies
This website and its third party tools use cookies for the purposes outlined in our Privacy Policy. By closing this pop-up or continuing to browse the website, you agree to our use of cookies.
Thanks for contacting us!
We'll be in touch as soon as possible. Have a Guba day!
Close